History of Athens-Limestone Recycling Center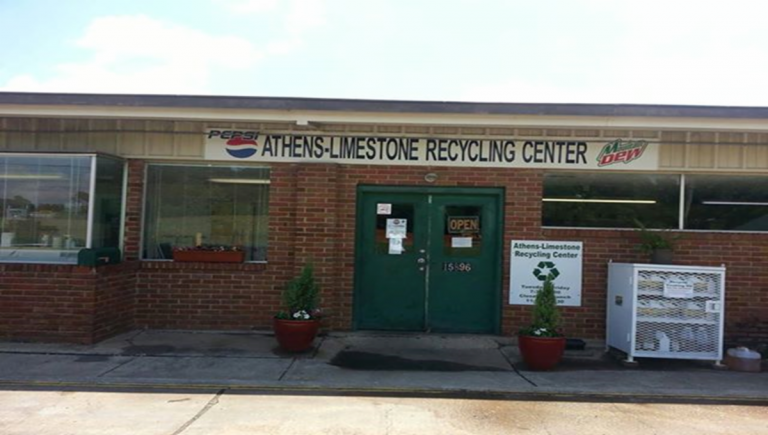 Athens-Limestone Recycling Center grew from an idea that an Athens High School science teacher had to start a recycling project to raise funds by collecting cardboard and aluminum cans to raise funds for that club in 1977. Because this project became too large to manage, a union was formed with the City of Athens and this project was moved to city-owned property in 1979.
In 1980, Athens-Limestone Clean Community, which is known today as Keep Athens-Limestone Beautiful, assumed the responsibilities of the program, formed a board of directors (the Athens-Limestone Recycling Board) responsible to the KALB Commission, and began a search for a plant manager officially becoming Athens-Limestone Recycling Center.
Our recycling center is one of the oldest non-profit centers in the State of Alabama. We strive to accept as many materials as possible and encourage anyone living in the Tennessee Valley area to bring them to us. We believe people care about protecting natural resources and saving landfill space, and our Recycling Center wants to support those efforts.