Athens-Limestone Beautification Board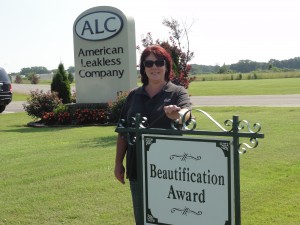 The Athens-Limestone Beautification Board believes that beautiful green spaces send a message of warmth, welcome, and pride to those who pass through our beautiful City of Athens and Limestone County.
The addition and upkeep of green spaces takes time and effort and this board believes those efforts should be rewarded. Once annually, businesses, churches, and public buildings will be judged using criteria developed by the board. Criteria includes design, construction, plantings, maintenance and litter control. The top 20 nominees with the highest scores will be awarded a Beautification Award sign to proudly display on their property for one year.
The community may nominate businesses they believe are deserving of being considered for a Beautification Award. Nominations may be submitted using the online form below or a written form obtained from the KALB office.